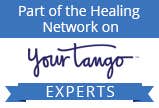 Happiness Hangout™
Feel Better Wherever You Are!
The Happiness Hangout is a support network of people, activities and information to help you create a better life or enhance your current happy life. Blog with others as we provide thought-provoking questions and information allowing feedback from all of us to help support each other. Our robust Resources Page provides lots of interactive or solo activities to enhance your life as well as happiness research, various good reads, and many other areas of interest around well-being. Come hangout with us as often as you like. This is the place to get what you need to feel your best!
Lori Peters is a new Blogger on The Huffington Post! Click here to check it out.
Sponsor a Show and Help the Happiness Hangout™ Radio Show Grow- Organizations– reach thousands of listeners in a global market for just pennies. Click here and see what you get.   Individuals can also sponsor one or more shows to support the good work of the Happiness Hangout™. Get a shout out on air to your favorite charity. Click here for more information.
Now Available- Happiness Classes On-line! Empowering Yourself to Happiness Using Appreciative Inquiry- This life-changing class can help you look at your world in a totally new, healthy way, no matter what's going on in with you. Deal with challenges in a new way, shift your thinking and move past old beliefs that don't serve you well. No special technology needed- just your phone and a computer internet connection! Click here for more information
Latest News
Check out the BLOG! Our blog is meant to be extremely interactive. Posts are typically based on the topics of  the Happiness Hangout™ radio shows which are based around happiness and well-being. Get involved and make lots of comments about the topics and listen to the radio show to get the full growth experience! http://bbsradio.com/happinesshangout

Happiness Hangout has hit the news! We are very excited  that our site is now making its way out to the rest of the world. Click here to see news from one of the many news outlets.
Please explore and enjoy this site. Check out all of our resources and get involved with our interactive blog. There is great information, readings, activities and more.